Historias antecedentes, curiosidades y anuncios.
Protogrid vive y evoluciona sin parar. Responsables de esto son, entre otros, nuestros ingenieros innovativos y diseñadores creativos los cuales les gustaria compartir aquí sus historias, anécdotas y muchos consejos útiles y trucos con usted.
Sonja Blum , 2021-10-05
"Low code" refers to development environments in which applications can be created with "little code". In concrete terms, this means that an app can be largely or completely defined using visual elements instead of programming code. Instead of defining and implementing the data model using the ER model ("entity relationship model") in SQL, individual data sets can be linked intuitively using links. The data model and the databases are then automatically adapted accordingly, without the developer having to worry about it further. For the user interface, input fields can be clicked together and buttons with various actions can be stored. This is the vision of low-code development.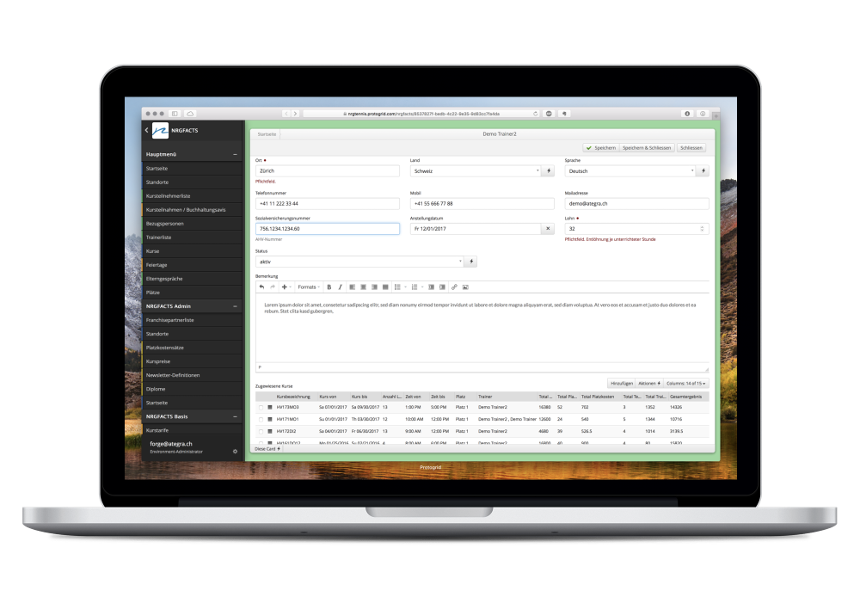 Low code pursues the following goals: Simple development, agile adaptation, mobile access, automatic software distribution and simple maintainability. These goals bring several advantages:
Thanks to a simple development the costs decrease - not only because de development process is faster, but also, because mostly also the end users can contribute a part to the development.
Thanks to agile adaptations, applications can be used more quickly and productively - if an unexpected additional requirement arises later or even the model changes, the application can simply be changed again afterwards.
New workplace forms can be created through mobile access - for example, home office becomes possible, which in turn motivates your own employees and promotes their efficiency.
The internal IT is relieved by means of automatic software distribution - new resources become available and strategic projects can be tackled.
The simple maintainability reduces the operating costs ("total cost of ownership") and extends the operating time ("application life cycle") - since a low-code application no longer consists of several thousand lines of code, a quick familiarization is possible at any time and the application can be easily maintained over many years.
But does this promise stand up to a meeting with reality? With our low-code platform Protogrid, we have implemented a medium-complex application. We recorded this development and compared it with a conventional development. In order to make a fair comparison, we performed a
function point analysis
. The customer requirements resulted in 3450 function points.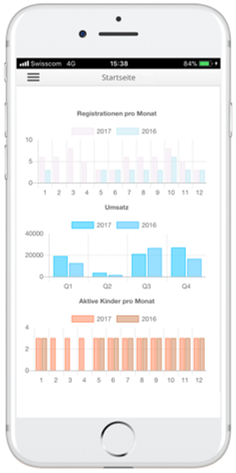 If one now converts these function points into person months for a conventional Java development, one receives 18.8 months, i.e. about 500,000 Swiss francs. The project actually implemented with Protogrid came to 2.6 person months or 70,000 Swiss francs thanks to low code. This corresponds to just 14% of Java development!
But are such investments really worthwhile in the end? Just because something is fast and cheap now doesn't mean you have to buy everything, does it? In another development project with Protogrid, we did a return on investment analysis. The aim was to optimise the order workflow in sales. The assumption was that 50 users would process 5 cases per day, which would save you 5 minutes per case with the new solution. These 5 minutes per case are even very tightly calculated: Here an address from the address directory search, there a Mail search, then finding the current version of a flyer, etc.
However, all these small savings add up to 5208 hours per year. With a value added per employee and hour of 50 Swiss francs, this would correspond to about 260,400 Swiss francs. After deduction of operating costs, there is still a considerable net profit of CHF 257,777. Amazing how productivity can only be increased by introducing a small, useful application, isn't it? With a low-code typical development price of CHF 7,737, the ROI is 0.03 years, i.e. 0.36 months, or less than 11 days. After less than 2 weeks, the investment has already amortized and you start saving. Do you remember what they worked on the week before last?
Are you interested and would like to know which savings are possible with low-code in your company? Then
contact us today
and we will analyze the potential together.
Protogrid , 2021-07-10
Protogrid es una plataforma muy versátil. Gracias a sus diferentes campos de aplicación y a relaciones flexibles, uno puede realizar todo tipo de aplicación posible. En esta entrada de blog os presentamos algunos ejemplos que ya han sido creados con Protogrid.
Administración
Plan de trabajo
Un plan de trabajo define qué persona está haciendo qué en un momento y lugar determinados. Con Protogrid se puede realizar de manera simple: usted crea un Proto para empleados, lugares y recursos adicionales. Además, puede crear fácilmente un plan de trabajo que comprende diferentes puntos (empleado, lugar, recurso, tiempo) accesibles tanto online como offline. Si usted necesita aportar cambios en futuro, lo puede hacer muy rápidamente y con facilidad.
Seguimiento temporal
A dependencia del entorno laboral, puede ser muy útil ser capaz de supervisar el horario de trabajo en todas partes aún sin tener acceso a Internet. Con Protogrid es muy sencillo: usted crea Protos para empelados y horarios de trabajo y extiende su aplicación a los dispositivos móviles. Con botones personalizados y algunas líneas de JavaScript puede crear facturas mensuales y otras cómodas funciones.
Adquisición de información
Informe de auditoría
Los trabajadores de sector necesitan crear sus informes de auditoría basándose en precisos protocolos, presentarlos centralizados y tratarlos posteriormente. Con Protogrid todos los informes pueden crearse localmente y estos están presentados sistemáticamente. Además, los empleados no tienen solamente acceso a los protocolos y a las informaciones de los clientes, sino que a todos los documentos y a las informaciones importantes.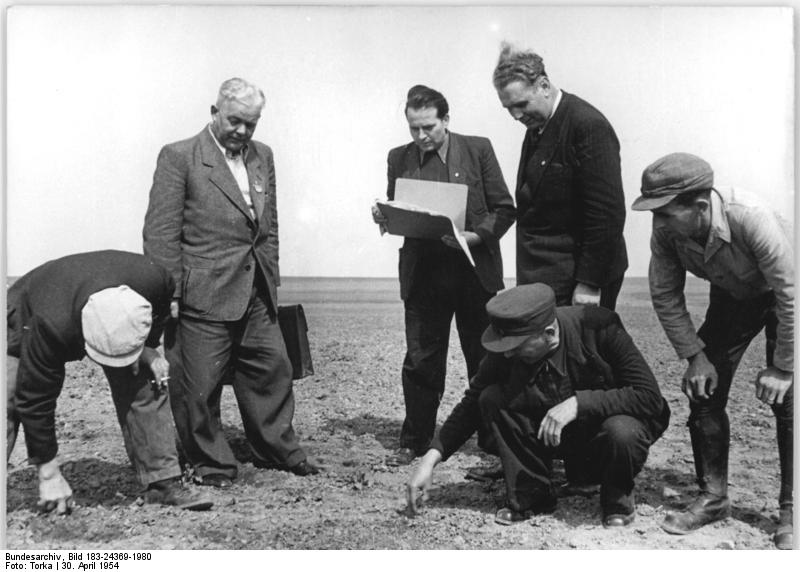 Registración de potenciales clientes en una feria o en una exposición itinerante
En una feria, el stand de su empresa está visitado por diferentes personas. Usted habla, contesta a algunas preguntas, recibe tarjetas de visitas y promete contactar el cliente en futuro. Después de la feria, todos los datos ganados necesitan ser clasificados y presentados con la esperanza de que todos todavía se acuerden de cuál visitante estaba interesado en qué producto. Con su App Protogrid hecha a medida puede recopilar y almacenar todos estos datos directamente en la feria, seleccionar los productos y temas de interés y crear un aviso para contactar de nuevo al visitante. En la tarde, en su habitación del hotel, los nuevos clientes están cargados en la nube y el back office puede lanzarse ya a la acción.
Venta
Catálogo de productos
Especialmente los empleados de sector dependen de un catálogo detallado de productos que les proporciona la empresa. Los catálogos en versión PDF o en versión impresa son bastante voluminosos: incluso para aportar pequeños cambios, cada uno tiene que estar informado y debe proporcionarse nuevo material, lo que puede requerir un gran esfuerzo. Gracias a las capacidades online y offline de Protogrid, este esfuerzo es mínimo: para cada producto usted crea una tarjeta que puede actualizarse simplemente y en cualquier momento. Los nuevos datos están sincronizados automáticamente con todos los dispositivos móviles, así que cada empleado recibe los datos actualizados inmediatamente.
Esta es solamente una lista pequeña de todas las posibles aplicaciones. ¡Nos gustaría asesorarle sobre cómo hacer coincidir sus requisitos individuales y proponerle un prototipo!
Sonja Blum , 2021-04-11
If you frequently work with an application, you will always notice new potential for improvement. A new function here, a new graphic there. Be it just to finally place this button at the top, so that you don't have to search for it all the time.
But no matter how quickly the improvement is implemented, the optimization process is dragging on: First of all these improvements have to be reported, then you get an offer from the developer, the budget has to be approved, then you need a schedule with the developer, consisting of start meeting, development phase, approval and many small intermediate steps.
And when the time has come, the internal process has changed and the implemented function does not fit exactly anymore, the moved button is no longer needed at all. To counteract this problem, you can now rent a developer to Protogrid! He will visit you at regular intervals in order to implement your wishes immediately in so-called My-App-Sessions. No more long waiting times, no more scheduling. You also don't have to request a budget every time, as you rent the developer and pay him together with the monthly fees for Protogrid. In this way, your wishes can be implemented quickly and easily, and your application is always optimally adapted to the current business processes.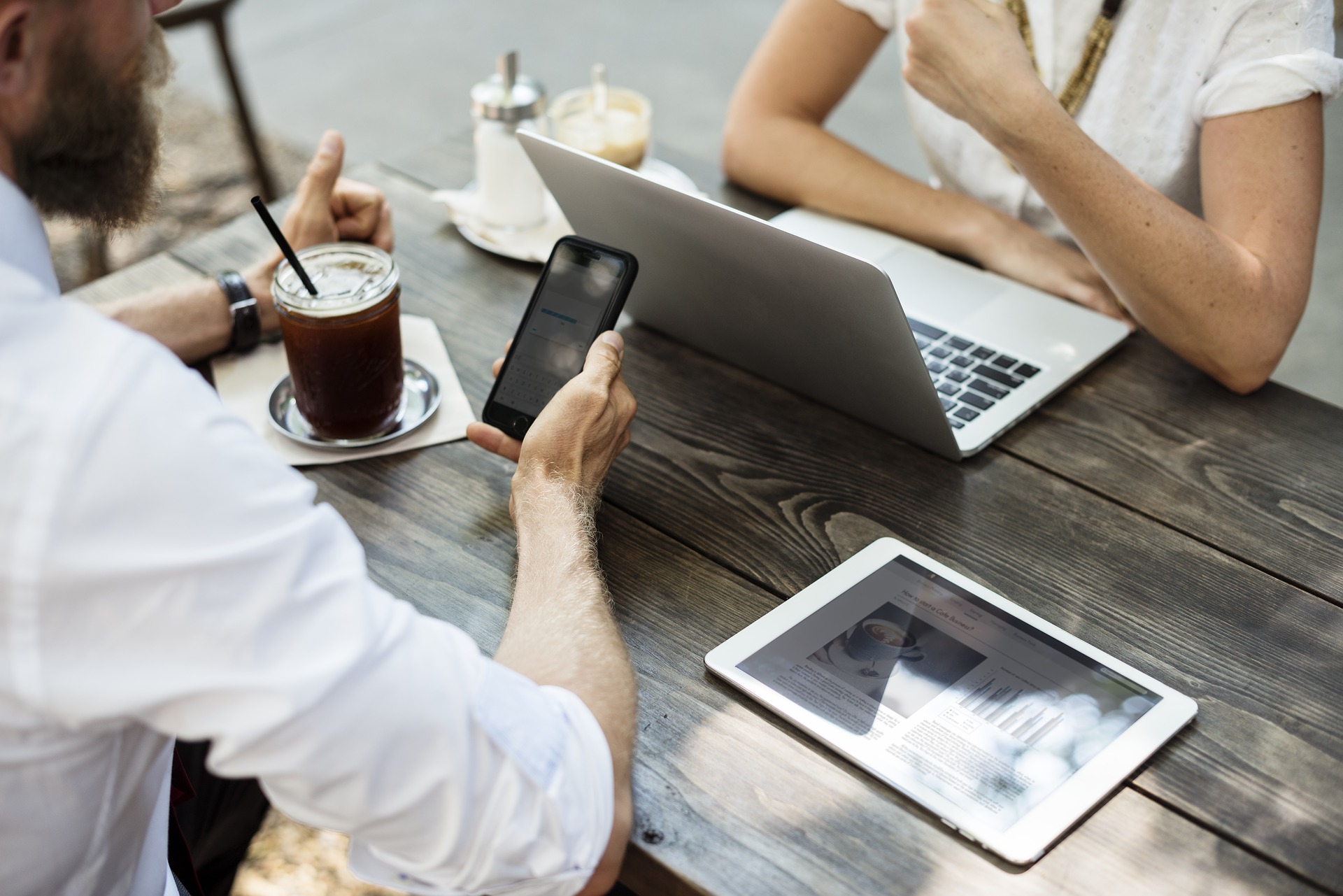 You can choose from different packages, which differ mainly in the frequency of My-App sessions:
Do your processes change quickly, or do you have many optimization requests? Book a package of size XL and we will come by every month!
Do you only need a few adjustments? Book the XS package and we'll see you 3 times a year.
Detailed information about our new offer can be found here:
My App as a Service
Fill out the order form in the flyer and start today to optimize your application agilely!