Sonja Blum , 2018-08-17
We are pleased to announce the latest version of Protogrid: Version 1.7 is available!
Thanks to this new version of Protogrid life at work will be even easier: There is a new chat function with which you can reach us personally at any time. So you can pass through your ideas and wishes for your app and immediately receive actionable answers anytime. Thanks to this new offering, based on
Drift
, you can develop a Protogrid App in just 30 minutes which saves you 30 minutes every day from then on.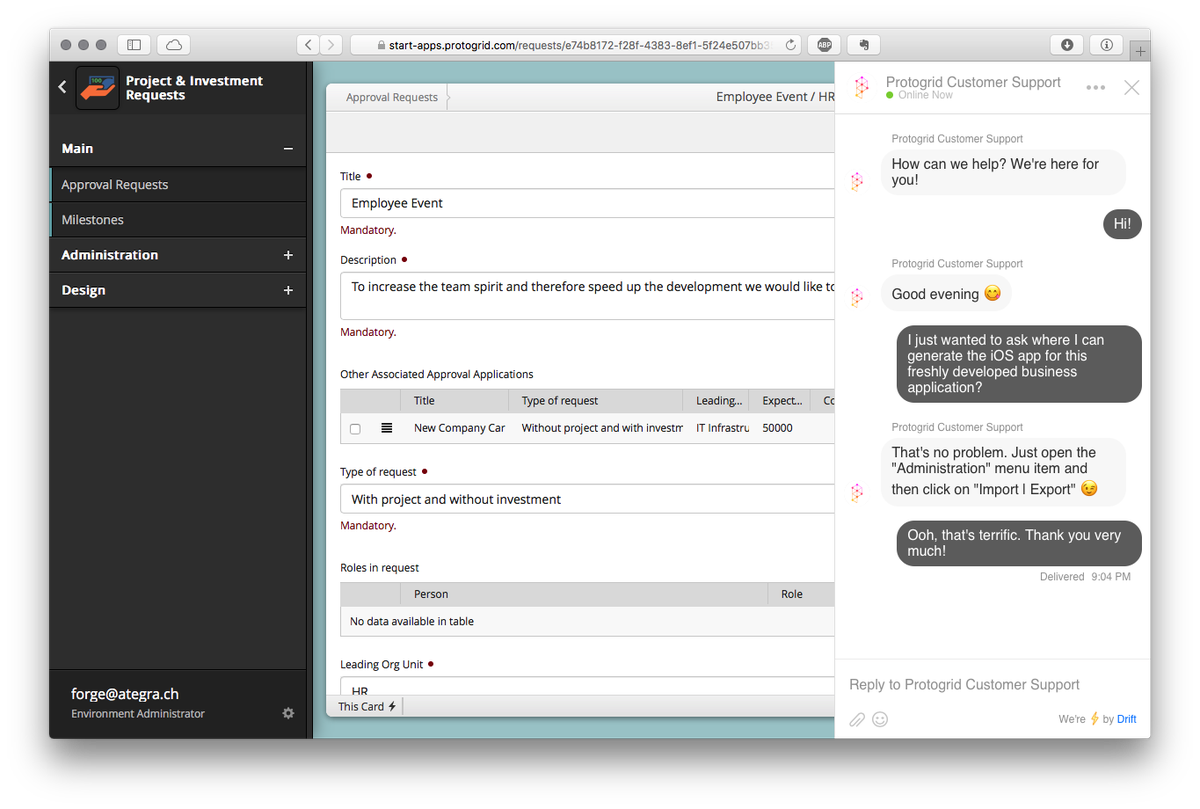 Besides the new chat function, version 1.7 also offers improvements in the search area:
It is now possible to seamlessly search in views with active filters. This is useful, for example, if you want to find a specific appointment in the overview of all appointments for the next week.
Now you can sort views also by relation fields. For example, you can sort the dates according to the rooms booked. This includes not only the name of the room, but also its capacity, the address and an overview of past bookings.
In addition, you can now define the sorting of special cards yourself by adjusting the "get_sorting_string()" function in the ServerScript Library of the corresponding Proto.
In addition, many other optimizations were carried out. Especially the speed of all Environments could be improved by moving most of the actions into the background.
Are you curious? Or are you always too busy to tackle the really important things? Then enter your existing Protogrid Environment now or
register your own new Protogrid Environment
.
If you have any questions or requests, please do not hesitate to contact us
via mail
or chat 😋